An overview of the most beautiful cities in Finland
Click on a pin for more information.
Top 5 cities
Helsinki, Tampere, Turku, Savonlinna, Kuusamo
Porvoo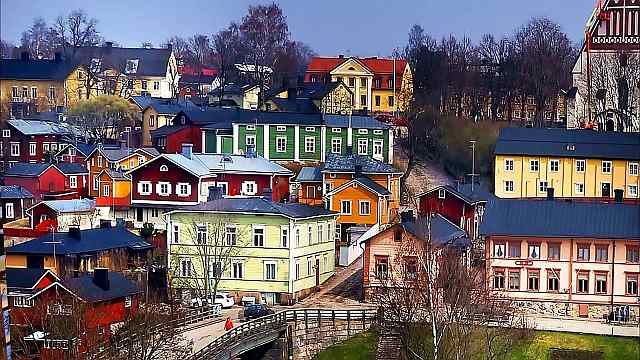 Porvoo, the second oldest city in the country, has a historic center and is beautiful to see. Old warehouses line the River Porvoo and beautifully cobbled streets lined with quaint houses and shops, meandering from the banks.
Dating back to the Middle Ages, its proximity to Helsinki makes it a popular day trip and the colorful wooden houses make it an ideal place to view.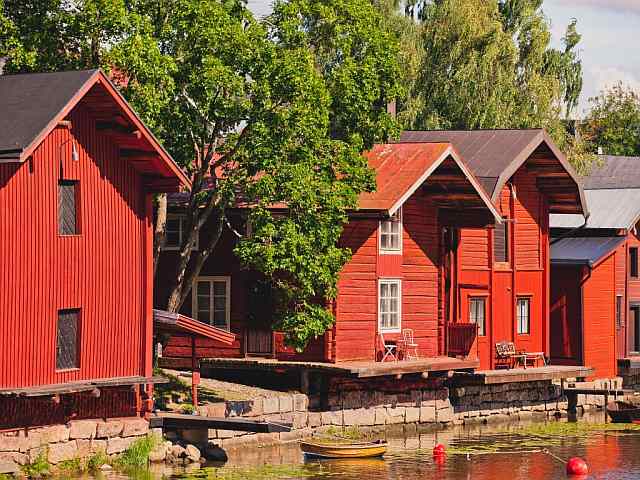 With a great culinary scene and it has a lot to offer in the way of art and culture. All this makes Porvoo well worth a visit.
Things to do in Porvoo: Old Town, Cathedral Church, Runeberg house, Boat trip, Castle hills, Söderskär Majakka (Lighthouse), The Devil's Stairs.
Lappeenranta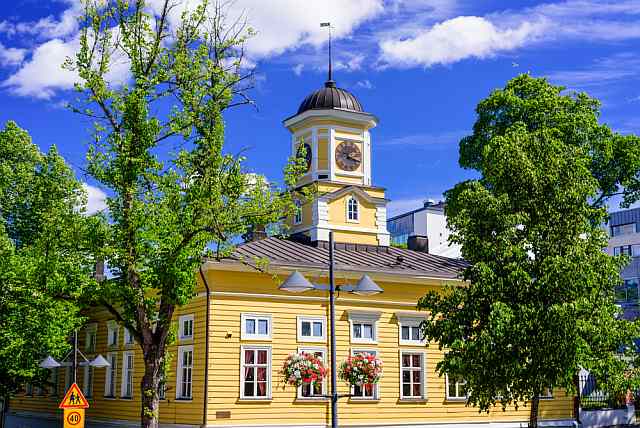 Lappeenranta is located on the shore of the largest lake in the country. It has a long and varied history, changing from a garrison town to a spa town. The Russians were once part of the Swedish Empire, but at one point they ruled it too, before destroying much of it during the Winter War.
Today, the huge fortress and spa still make the town worth a visit, as does beautiful Lake Saimaa, with its pretty harborside cafes and terraces.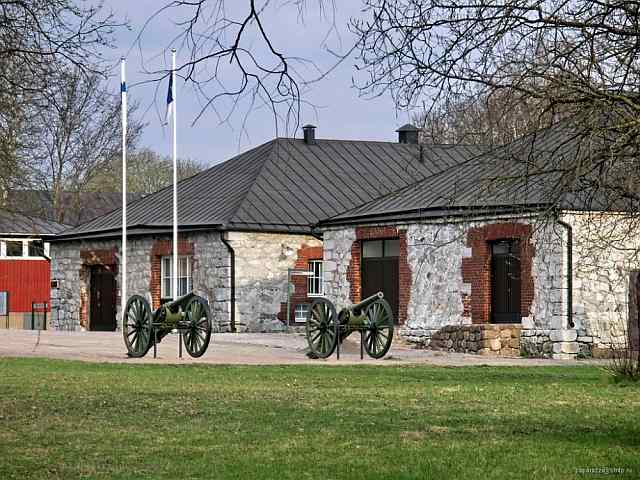 Being so close to Russia, there is a delightful mix of cultures and it is a popular tourist destination.
Things to do in Lappeenranta: Old Town, Lappeenranta Fortress, Largest Sand Castle (Hiekkalinna), Cavalry Museum, Karelia Aviation Museum, Wooden Lappeen Marian Church, Salpalinja
Lappeenranta info | See the map |
Rauma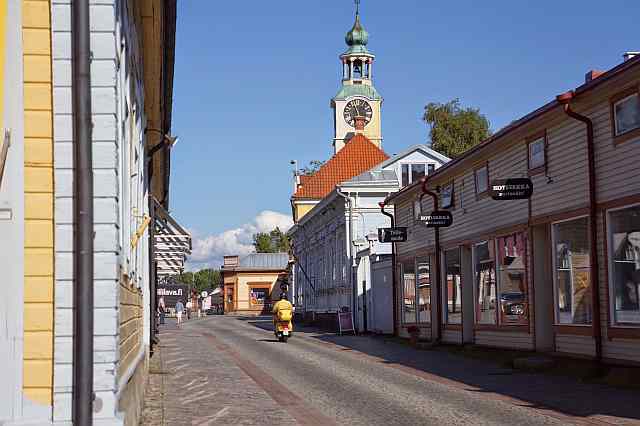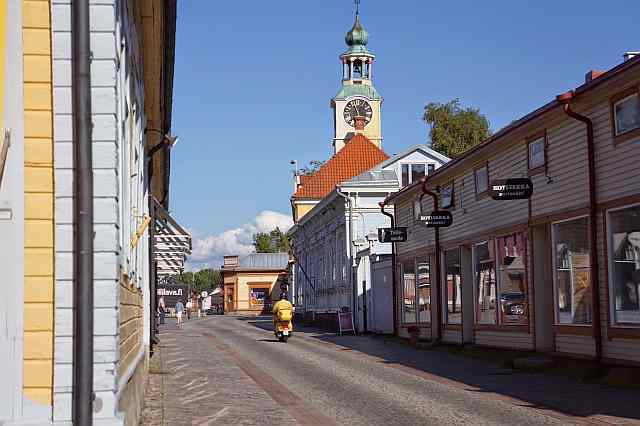 Rauma's sprawling Old Town, with its beautiful market square and old wooden center, is remarkably the largest in all of the Scandinavian countries. It is a former trade center and it is wonderful to wander the old streets and enjoy the fantastic architecture.
Rauma is still an important port city, thanks to its great location on the Gulf of Bothnia. Known for its lace making, Rauma celebrates this rich heritage with a lively festival every year.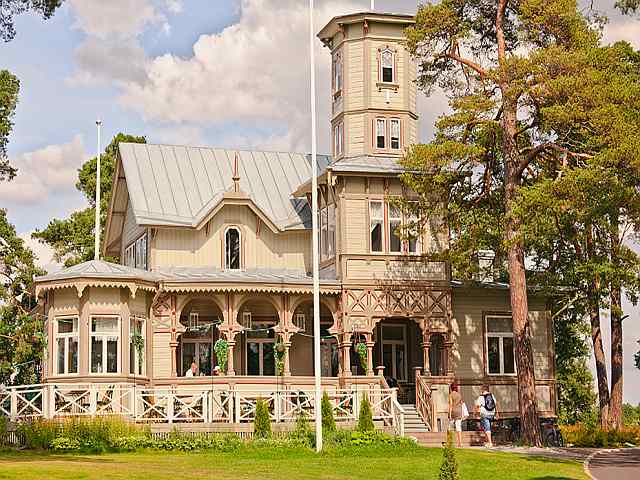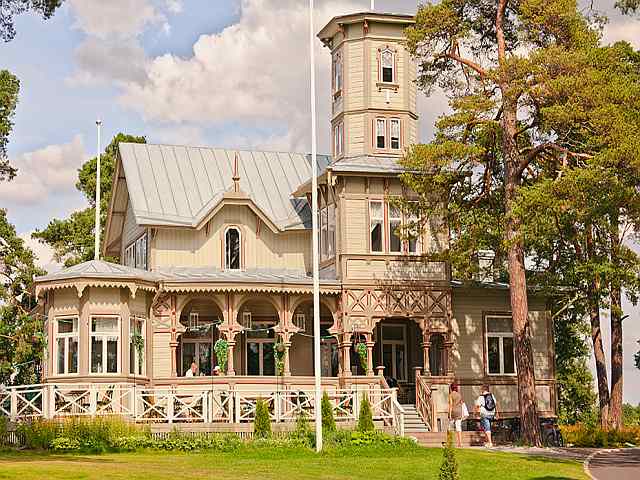 Rauma is a living museum and one of the Finnish UNESCO-world Heritage locations.
Sometimes you'll hear 'Rauman gial', a local dialect that once again emphasizes the city's rich cultural heritage. With many small islands off the coast, it's great to explore them in the summer, while there are plenty of winter sports to enjoy in the winter.
Things to do in Rauma: Old Town with Market Square (walking area), The Church of the Holy Cross, Rauma Water Tower, Vanha Raatihuone (Old Town Hall), Kiikartorni (Watch Tower), Maritime History Museum, Finland's Narrowest Street, the Kitukränn
Vaasa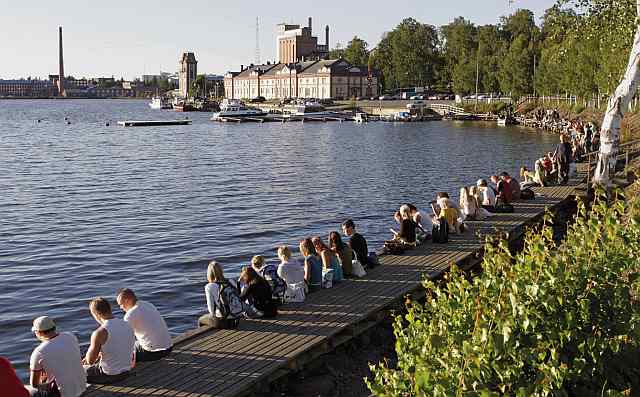 Vaasa is located on the Gulf of Bothnia and it has a large Swedish population – it is in fact named after Swedish royalty. Once ruled by the Russians, the old town burned down in a major fire, so most of the city is relatively modern.
Since there are three universities in Vaasa, there are many bars and restaurants to indulge thirsty students.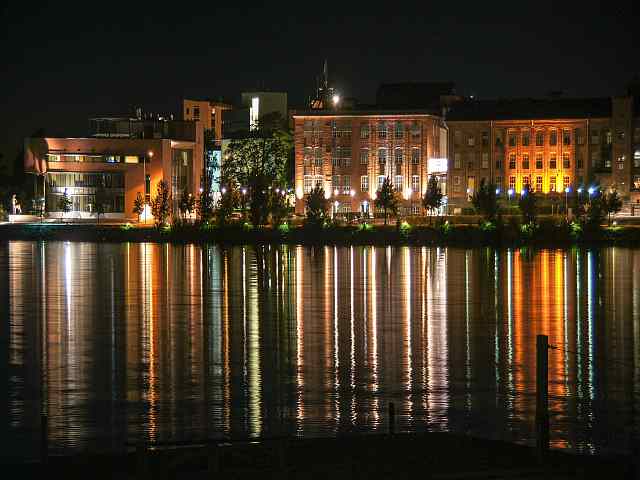 There are some great museums to be found, as well as a vibrant arts and culture scene. A popular family destination, there are many great outdoor activities for people to enjoy, the nearby Kvarken Archipelago is great to explore.
Things to do in Vaasa: Ruins of Old Vaasa, Market Hall, Kuntsi Museum of Modern Art, Terranova Museum, Söderfjärden Crater with Meteoria Visitor Center, Replot Bridge (Longest Bridge in Finland), Maritime Museum, Photography Museum and Museums of the themes war, veterans, cars, workers and more.
Jyväskylä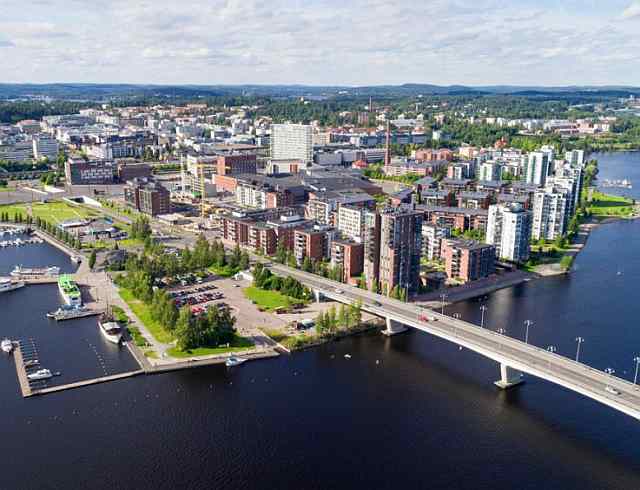 Located between two lakes, Jyväskylä is beautifully situated and is the largest city in the Finnish Lake District. A vibrant place, there are some beautiful architectural designs to see and the stunning location next to the lakes only adds to the town's picturesque appearance.
The youthful population breathes energy and life into the streets, and there is a great nightlife, as well as some beautiful art venues to visit.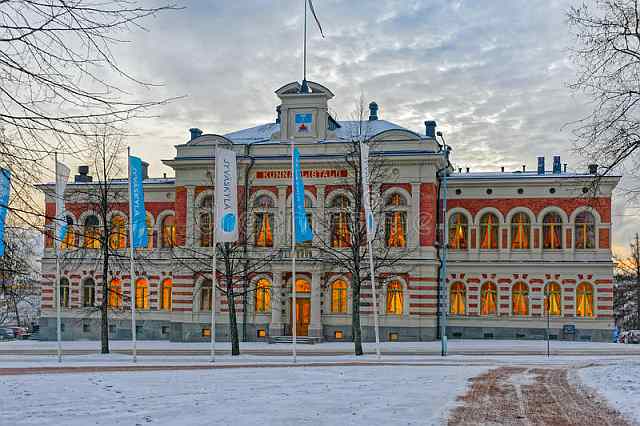 Contrary to its peaceful appearance, Jyväskylä hosts the World Rally Championship – visitors flock to the city when this event takes place.
In summer it is a fantastic place to visit, there are plenty of beautiful beaches and swimming spots dotted along the shores of the lake.
Things to do in Jyväskylä: Petäjävesi Old Church, Harju hill & Vesilinna watchtower, Lutakko harbor, Päijänne lake cruise, Oravivuori Watchtower, Kauppakatu pedestrian shopping area, Are square.
Joensuu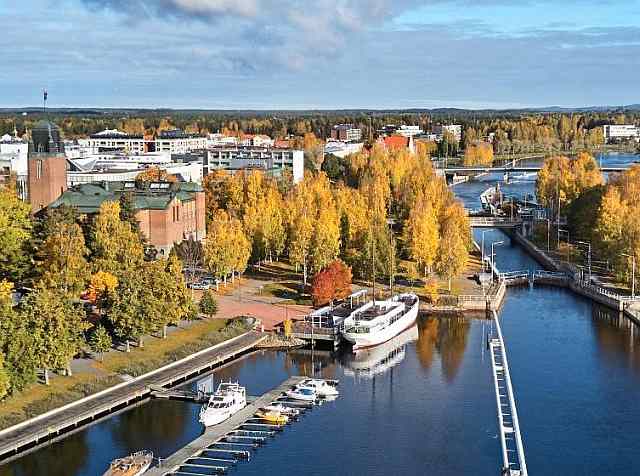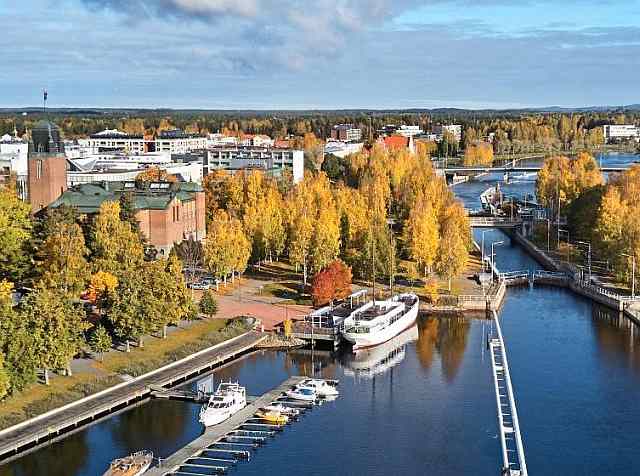 Located on the River Pielis, Joensuu is a lively university town – its youthful population makes it a fun and friendly place to visit. Founded by Tsar Nikolai I, the city ironically has an interesting museum documenting the Finnish Winter War against the Soviets in World War II. Also, there are some other cultural attractions for visitors to enjoy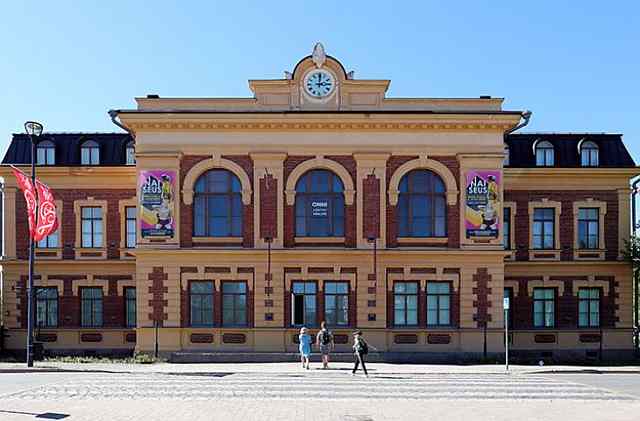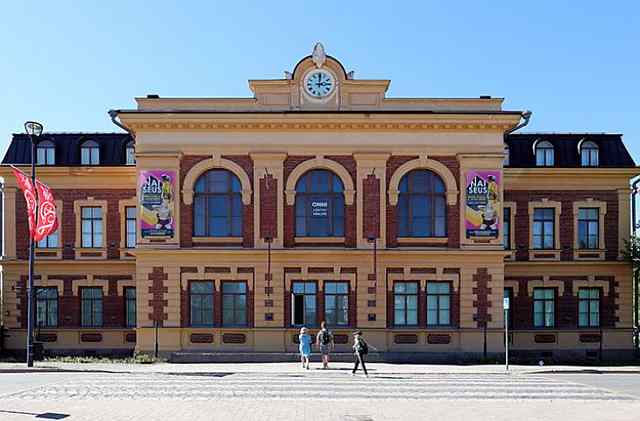 .
Heavy bombing destroyed most of Joensuu, giving the city a modern look. From here you can easily get into the wilds of nearby Karelia.
Things to do in Joensuu: Joensuu Town Hall, Pyhän Nikolaoksen Church, Pohjois-Karlajan Museum, Joensuu Taide Museum Onni, Botanical Garden Botania, Joensuu Bunker Museum, Koli National Park
Kuopio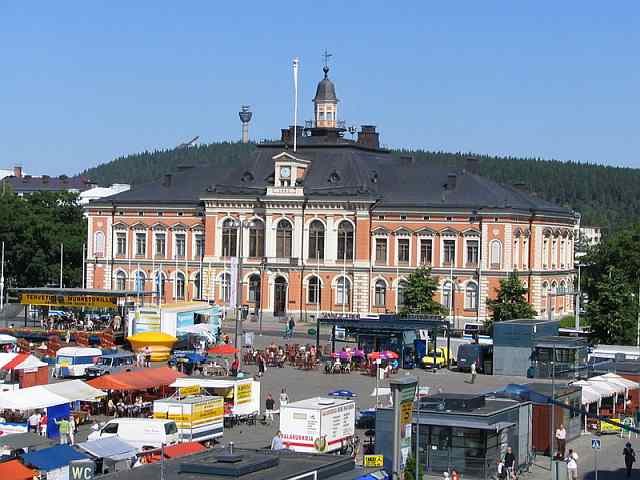 Kuopio is located on the shores of Lake Kallavesi. Its sprawling forests and waterways make it a joy to visit, and the city really comes alive during the summer. There are several great museums and restaurants in the city and it has the largest smoke sauna in the world!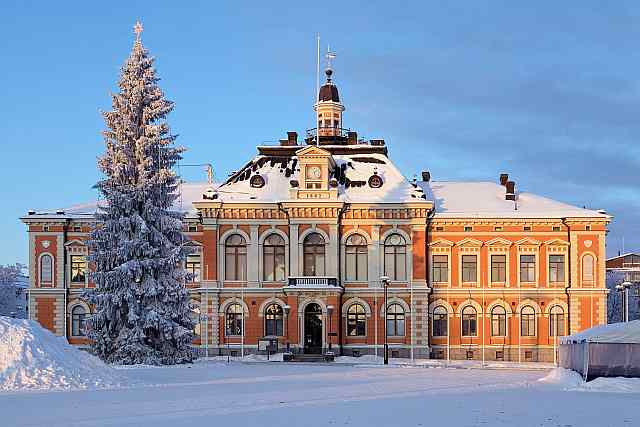 A great time to visit it is in June when a fantastic dance festival takes place. There are many fun outdoor activities, such as taking a cruise on the lake, walking in the woods or just lazing on the lake shore.
Things to do in Kuopio: Downtown, Puijo Hill Watchtower, Finnish Orthodox Church, Harbor Boat Tour and Winter Husky Safaris, Snowmobiling, Ice Fishing, Rappelling, and Ice Swimming.
Oulu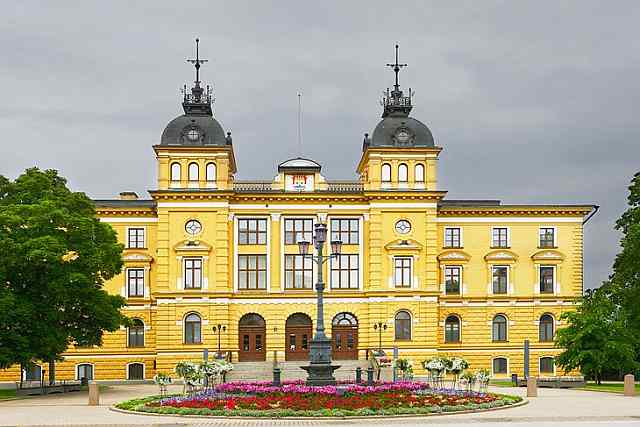 A prosperous city, Oulu is beautifully situated on several islands connected by small bridges crossing the waterways. The Oulujoki River also runs through the city on its way to the Gulf of Bothnia.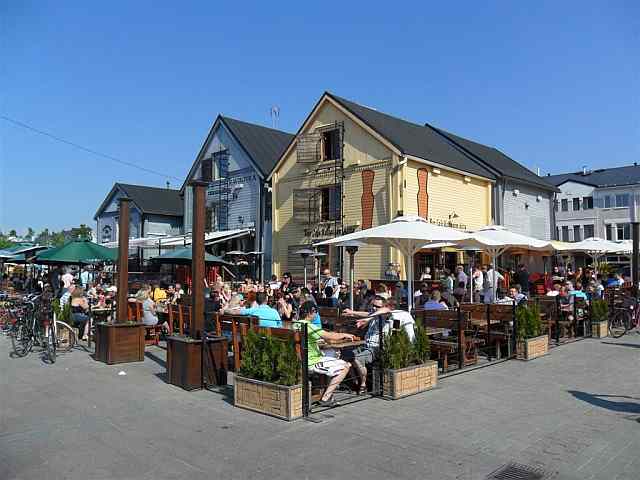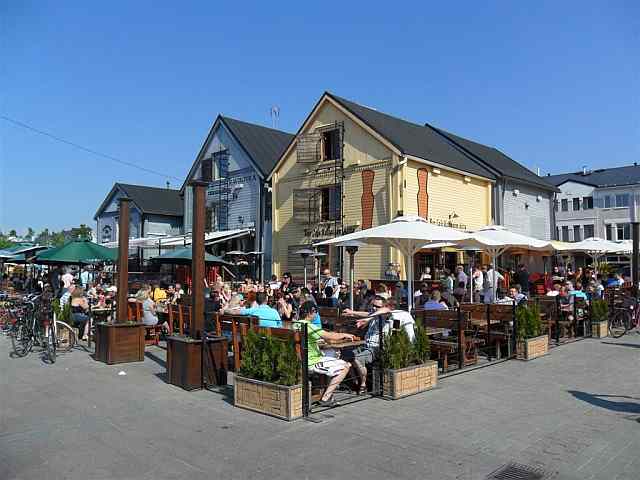 There is a beautiful waterfront plaza full of shops, restaurants, and food stalls for visitors to enjoy. In the summer it is packed and Finns try to make the most of the sun. The university specializes in technology and the student population contributes to the energetic feeling, which manifests itself in a vibrant music and culture scene.
Things to do in Oulu: Terraced Market Square, Oulu Cathedral, Botanical Gardens (University of Oulu campus), Hupisaaret Park, Merimiehenkoti Museum (Sailor Museum), Kierikki Stone Age Centre, Turkansaari Open Air Museum, Oulu Music Festival and the Irish Festival .
Kemi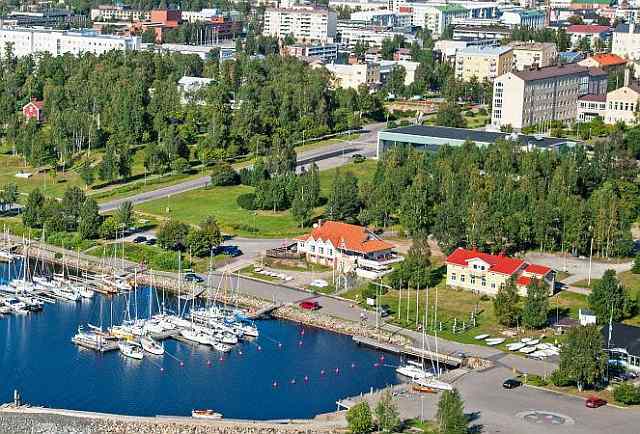 Kemi is a typical Finnish seaside resort. Located on the Gulf of Bothnia, it is a quiet town best known for two things: the largest snow hotel in Finland (Lumilinna) and Santa's Seaside Retreat. And while both are must-sees on your visit to this magical city, it's the nature that will really amaze you.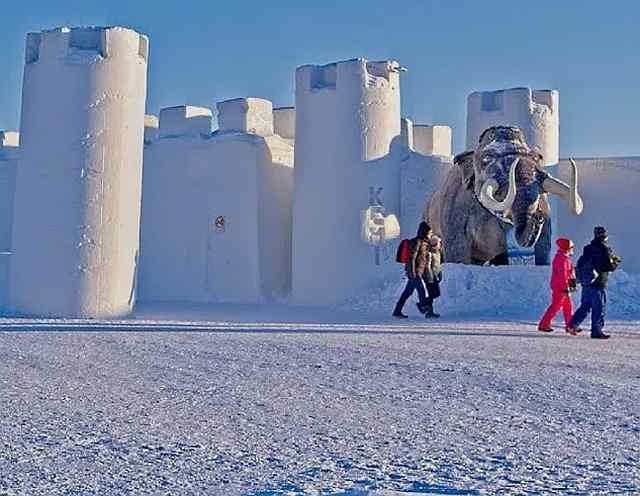 Rent a snowmobile for a few hours and trek across the frozen gulf. Yes, the entire Gulf of Bothnia is frozen in winter! It makes for an incredible experience.
Things to do in Kemi: Lumilinna Snow Castle, Sailing with  de Icebreaker Sampo, Sculptures, restaurants and playground made of ice and snow
Rovaniemi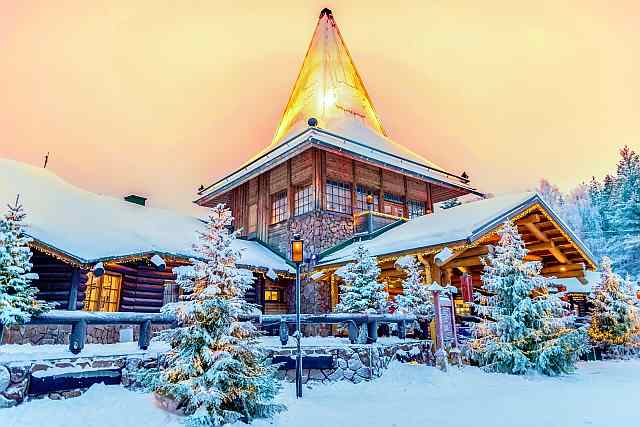 Located in the far north of the country, right next to the Arctic Circle, Rovaniemi is the capital of Lapland and home to Santa Claus. As such, it is a popular tourist destination, although the functional and simple buildings are not the most attractive. This is because the city was almost completely destroyed in World War II.
The lovely Arktikum museum offers an interesting look at local traditions and history, as well as the culture of the Sami people.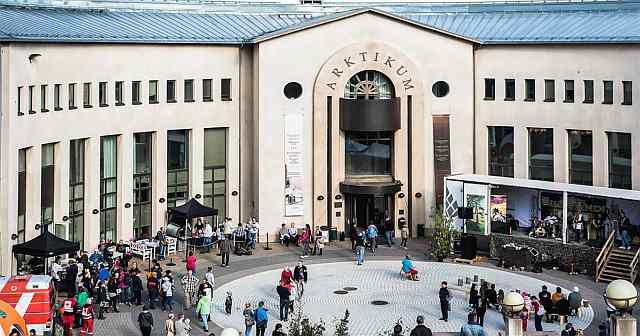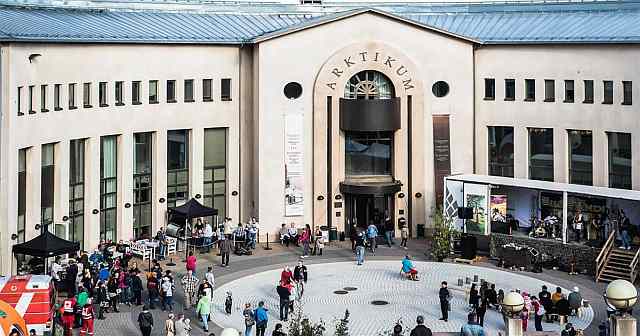 While Rovaniemi itself is relatively uninspiring, the nearby attractions in the Santa Claus Village and beautiful rural surroundings make it a great town to stop in on your way north above the Arctic Circle.
Things to do in Rovaniemi: Santa Claus Village, Arktikum museum, Rauna Wildlife Park, Angry Bird play park (free), hiking, summer bobsleigh and golf in Ousanvaara and in winter skiing, snowboarding, sledding and cross-country skiing