Hotels, hostels, B&B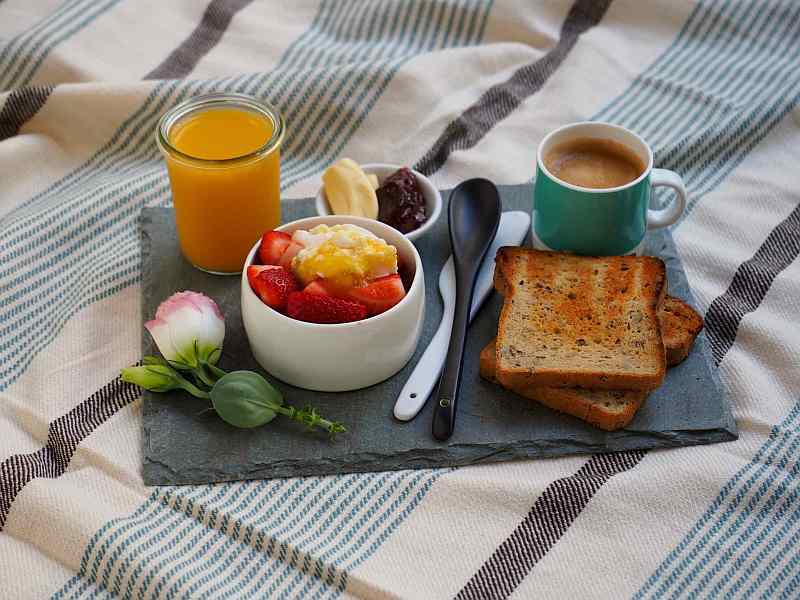 There is a wide range of accommodation in Finland, the usual hotels, hostels and Bed & Breakfast's, or the cottages and huts on the shores of the lake and farms in the countryside, to the very unusual opportunity to spend your nights in an Igloo Hotel or under the stars and the northern lights in a glass igloo!
Holiday cottages The classic Finnish holiday is best experienced by booking a holiday home; there are literally tens of thousands of cottages, cabins, chalets and villas for rent across the country, and most have the three essentials that Finns themselves expect: a sauna, a rowboat and a lake. Thousands of people from all over the world come here all year round to spend weekends, holidays or family visits and to relax in a wooden cottage by the lake, enjoying the silence. Renting a cottage is especially popular in the Saimaa lake area to enjoy the untouched nature. You have a wide choice around Savonlinna. Website: VisitSavonlinna. See also: Finnish Cottage Savonranta.
Camping in Finland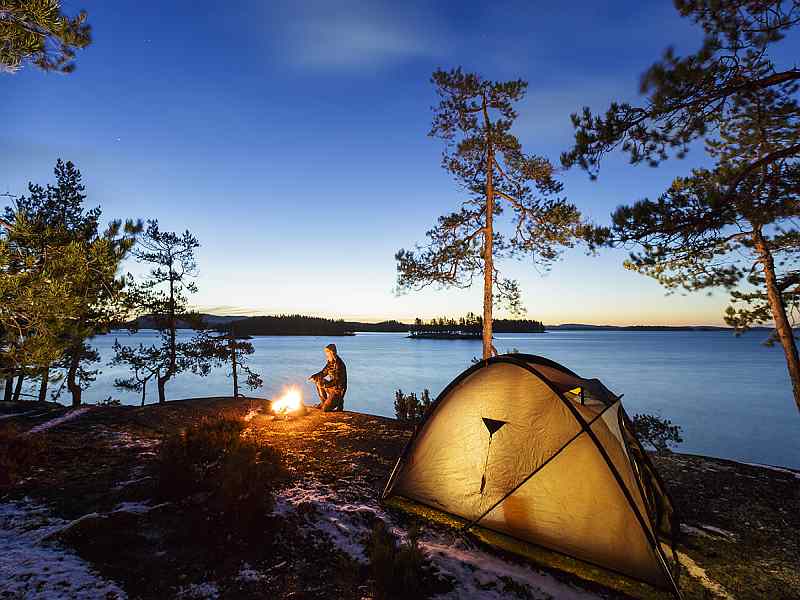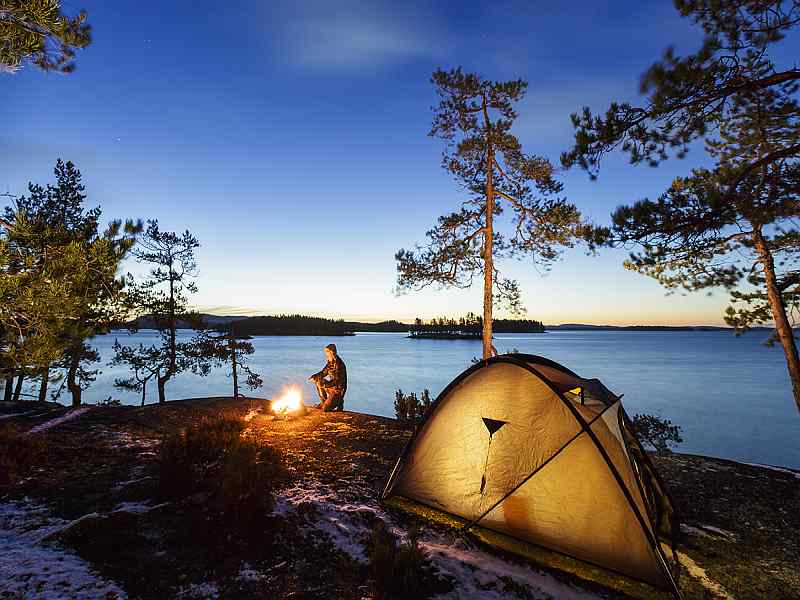 Finnish campsites are always in naturally charming surroundings, always by a river, a lake or the sea, and offer three types of accommodation: pitches and pitches for tents and caravans, simple huts and larger cottages. They usually have a kitchen, sauna, toilets and showers, children's playground, launderette, cafe, mini golf (something of a Finnish obsession) and offer boat and bike rentals.