Finland, like the other Scandinavian countries, is not known for its cheap shops. However, because of its shops with quality items in the field of design, ceramics, glassware, interior and home accessories, shopping in Finland can be a lot of fun.
Finland has many very large shopping centers / malls where you can buy everything. Most shops are open 7 days a week until 9pm. On Saturdays and Sundays, except for most supermarkets, they often close earlier at 6 pm. In Helsinki there are also a number of shops, such as the Prisma, which are open 24 hours a day.
Well-known and very large shopping centers in Helsinki include:
Itis | Jumbo | Kamppi | Sello | Forum | Helsinki Outlet | Easton
Design and craft items
In addition, there are the shops of major brands such as Arabia, Artek, Pentik, Iittala, Marimekko, Gubbi and the famous Stockmann department store, among others, in the center of Helsinki.
Finland is also famous for traditional handicraft products, such as jewelry from e.g. Lapponia, knives from Lapland by Marttiini, hand-woven carpets, cups made of birch wood (kuksa) and reindeer hides.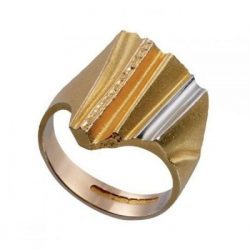 Marttiini knife from Lapland
Tokmanni and Rusta are retail chains that you can find all over Finland that offer products in the cheaper segment. The often huge Prisma stores offer both food and non-food in the middle segment.
Alcoholic drinks
In the supermarkets you will find a limited range of alcoholic drinks with an alcohol percentage of up to 5% (beer and mixed drinks). So no wine. You can only buy all other alcoholic drinks at the Alko stores, which can be found in most shopping centers. The Alko stores are state owned and closed on Sundays. Although alcohol is very expensive, Finland has a fairly large alcohol problem, which is visible here and there in the cities. Many Finns make use of a cheap cruise to Tallinn in particular, to be able to buy cheaper drinks.