National Parks in Finland
Finland's national parks are vast natural areas with the crucial task of safeguarding biodiversity and giving people the opportunity to relax and enjoy nature. The parks have marked hiking trails, nature trails, and campfire sites. Visitors can also stay overnight in the national parks at designated campgrounds or shelters and cabins. More information is available on the website of all 40 national parks.
You can start your walking tour by first getting acquainted with the nature center that is available for some parks. The nature center will give you more information about the area and its services.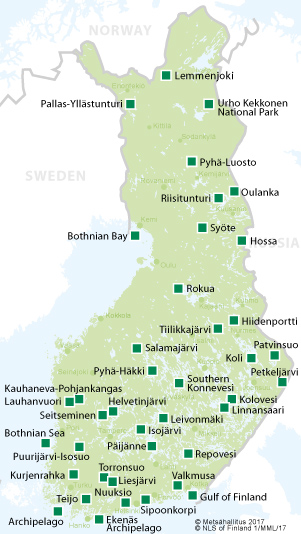 The Magic of Northern Nature – National Parks