ICONIC DESIGN
If the national airline paints its planes with your flower pattern, then you mean something to a country as a fabric brand. Marimekko is Finland's pride and especially those large poppies on the FinnAir aircraft are iconic for the brand. Dessin Unikko (Finnish for 'poppy') was designed in 1964 by Maija Isola, who worked for the brand for forty years and was succeeded by daughter Kristina and granddaughter Emma. Marimekko ('Marie's dress') has always been good at attracting women; 93 percent of employees are women. There was a time when the variegated fabrics had a gray-braid-and-Swedish-mule association. You would almost crave it now that there is an entire Marimekko line at Uniqlo. Design in Finland.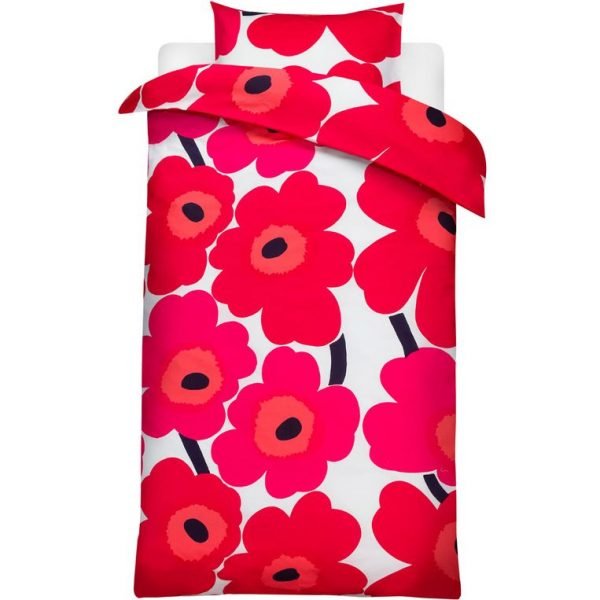 SHOES OFF
Not surprising in a country with so much snow: indoors the Finns take off their shoes and even in the office they often walk comfortably in slippers or slippers. The felt slippers of the Lahtiset brand are still largely made by hand – it takes eight days to make a pair – in a factory started in 1921 by a farmer in southern Finland. Today Riitta and Jukka run it, in a video on the website they proudly pose in the yard. Heart warming.
FINNISH PEOPLE: THE MOOMINS
A list of Finnish classics should not miss the Moomins, the chubby, good-looking creatures from Tove Jansson's books. In Asia in particular, they love it – and its merchandising. But Jansson's descendants are careful with her inheritance: 'I don't want shitloads of plastic Moomins floating around in the ocean soon,' says niece Sophia Jansson. That is why they focus on quality; Iittala (Finnish! Not Italian!) has been making a Moomins collection every year since the 1950s, and Arabia, also Finnish, produces Moomins ceramics. But the most obvious is to buy a book. The Moomins and the Great Flood  from 1945, for example, re-released in 2014 to celebrate Tove Jansson's 100th birthday and now, ah, surprisingly topical.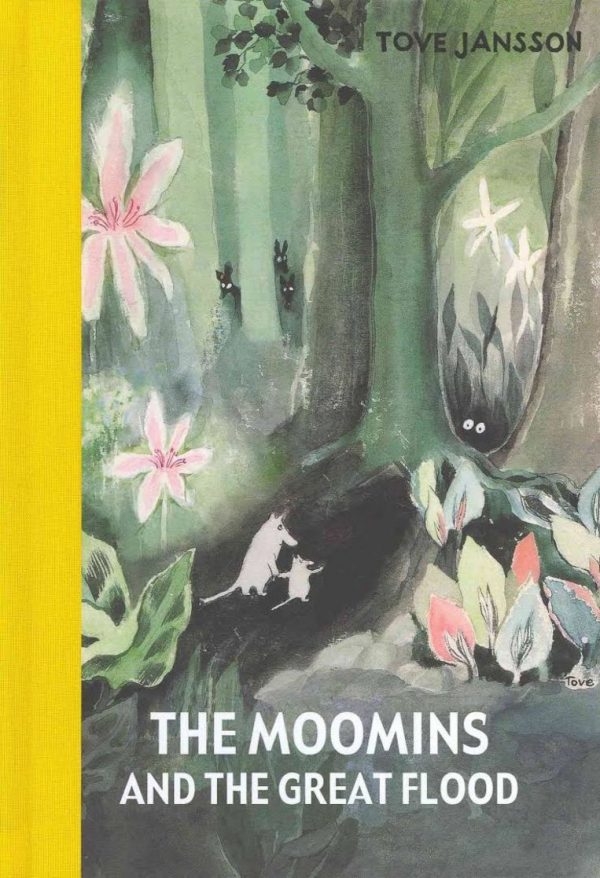 SHELTER
The Ball Chair by Eero Aarnio from 1963 is a surprising Finnish design classic because, with its swinging sixties design, it looks less sober than most Scandinavian design. Perhaps that's why he can be seen on countless record sleeves, magazine covers and in films; in Mars Attacks! (1996) by director Tim Burton, for example, the chair shines in all its nostalgic futurism (see filmandfurniture.com). The Ball Chair is still being made and costs about 6000 euros.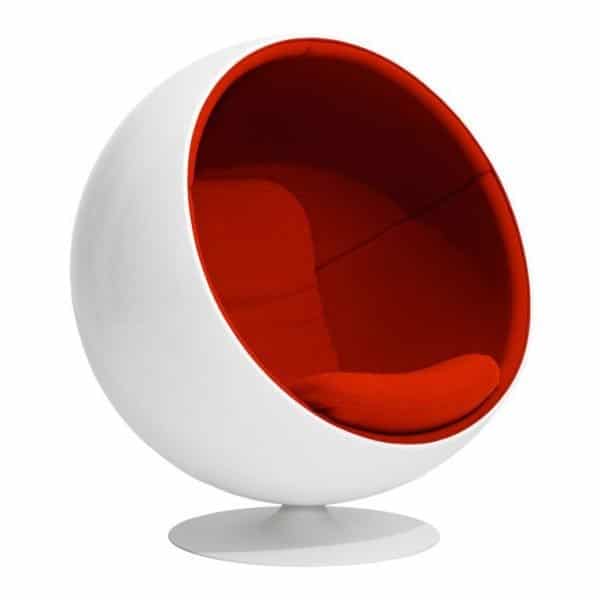 WINTER MIRACLE
High in Finnish Lapland, near Rovaniemi, where Santa Claus lives, is the municipality of Posio, with 1.7 inhabitants per square kilometer not very densely populated. The largest employer there is the Pentik ceramics factory, founded in 1971 by the Pentikainen couple and, as a result, the most northerly ceramics factory in the world. They make, among other things, Posio tableware, named after his birthplace, which radiates a winter wonderland with a gray reindeer motif in a white glaze. The factory can be visited and the Pentik couple have opened a gallery next to their old reindeer farm. And made Pentik into a brand that also does interior items, fabrics and glassware.
SWEET FINNISH PHONE
He is called the 'banana phone' and also 'the dumbest of smartphones'; the Nokia 8110 from 1996, re-released last year, has many nerdy fans who praise the sweet, Finnish, cheap (55 euros) phone mainly because you can do so little with it that it helps you get rid of smartphone addiction. At first it was just black, but when it was dubbed 'the banana' by consumers because of the curvature of the extendable model, Nokia also started making it yellow. Witty.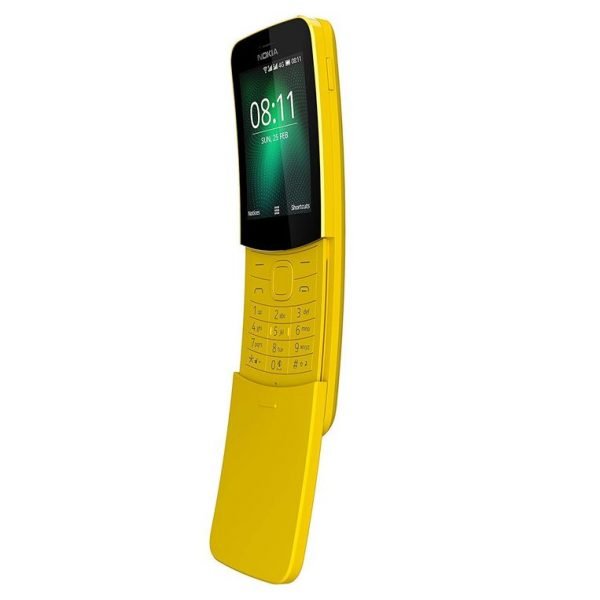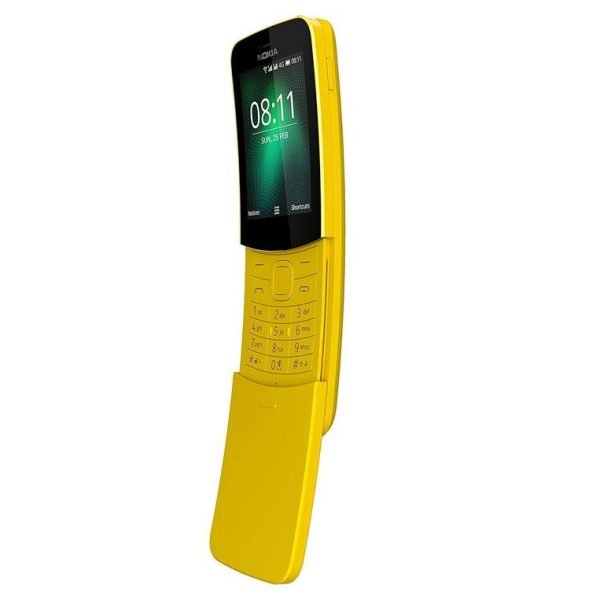 ICE WATER
Yes, the Finns drink a lot (just a little less than the British), despite the strict alcohol laws and the fact that the drink is expensive. If you then drink to get drunk (which the Finns do) there is only one thing to do: drink vodka (40 percent alcohol) or better still: Finlandia 101 (50.5 percent). A classic not only because of the name, but also because of the design of the bottles, which depict Frozen Ice (1970), Hammered Ice (1998), Glacial Ice (2003) and, sadly, Melting Ice (2011). The first was designed by artist Tapio Wirkkala, also the Finn behind Iittala's famous Ultima Thule glassware (which is also so frosty in design).
OUTDOOR BAKING
Grill plate Muurikka is such a household name in Finland that the brand name has become a generic name; you can cook outside with a muurikka  and that can now also be from a different brand, so. The original was conceived in 1966 by two men who ran a workshop in Pieksämäki where they mainly repaired machines and locomotives. They also made gas tanks and made a grill plate from leftover steel for over a wood fire – it became their best-selling product. Muurikka now offers a whole range of back-to-nature cooking equipment; a frying pan without a handle for example (find a branch) and a smoking board for the campfire.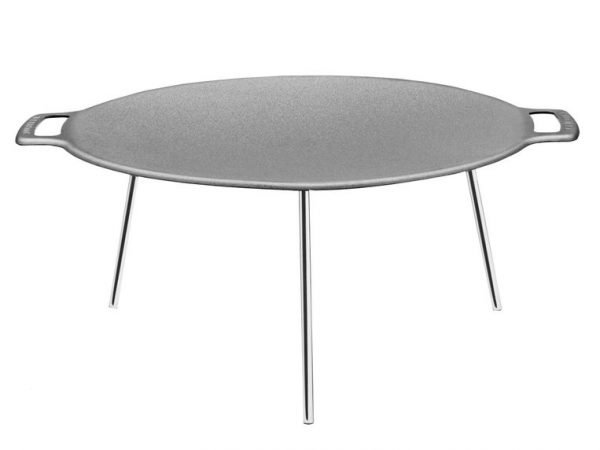 VASE ABOVE VASE
At Iittala, they dare to say that their wavy vase by designer Alvar Aalto is "a symbol of Finnish design" and "one of the most famous glass objects in the world". The vase was designed in 1936 and is inspired by the waves in the water of the thousands of Finnish lakes, or so the story goes. Coincidence or not: 'aalto' is Finnish for golf and therefore also the last name of the designer. Vase Aalto is still mouth blown at the Iittala factory in the village of Iittala, above Helsinki, where visitors can watch the glassblowers at work every day.
MUSEUM STOOL
The man behind the vase above is also the man behind the stool below: quite a few designs by Alvar Aalto (1898-1976), who started the Finnish furniture company Artek in 1935 with his wife Aino Aalto, are still being produced. Jakkara ('stool') 60 or Stool 60, as it is known internationally, is still made of solid birch, just like it was at the beginning at Artek in Finland, and last year it won the Long Life Design Award 2019 because it never goes out of style. The work of the Aalto couple – also Aino has hundreds of designs to her name – can be seen in Finland in the city of Jyväskylä, where architect Aalto designed about thirty buildings (there are tours), including, yes, the Alvar Aalto Museum.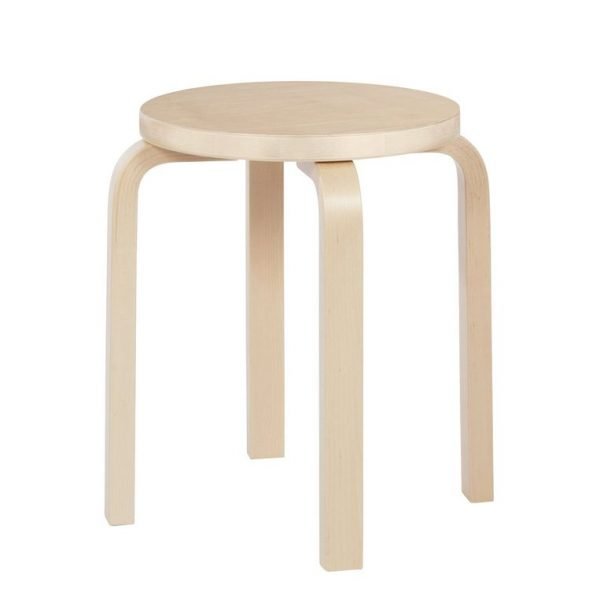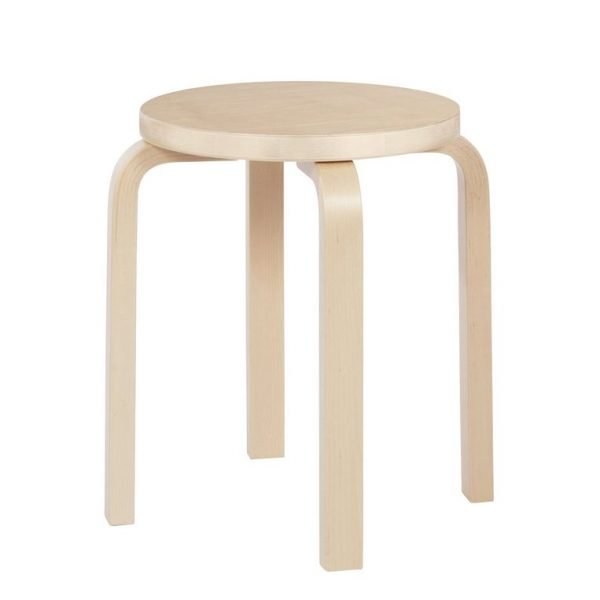 SALMIAKIA
The word 'sauna' is undoubtedly the most used Finnish word outside of Finland – there is a 'right to sauna' in Finland – but the word 'salmiak(ki)' also sounds familiar to us. In the rest of the world it is spit out, but just like the Dutch, the Scandinavians love salty liquorice and related products (it will have to do with sweating out salt). And whether you buy Apteekin salmiak, Halva or Fazer, the packaging of all Finnish brands is equally classic black-white-red-checked.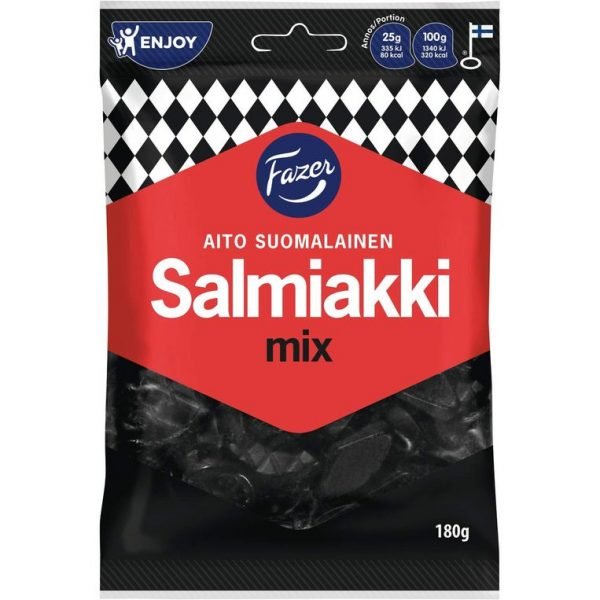 BELLE HELENE
Helene Schjerfbeck is the Finnish painter you've never heard of, but will never forget once you've seen her work. Her self-portraits – increasingly bare – are moving, her still lifes – a bowl of lemons, four onions – magnificent. Finland's Munch (but without the drama) she was mentioned in the British newspaper The Guardian  when there was a major retrospective at the Royal Academy of Arts in London last autumn. Now the work is back in Helsinki, where Schjerfbeck was born in 1862. At home it can be viewed again and again in the catalog of the London exhibition, which can be ordered via the website of the Royal Academy for 25 pounds.
FINNISH HIP
Since fashion blogs reported two years ago that (then) Kanye West was spotted wearing sneakers from 'an obscure Finnish brand', sports brand Karhu has been rediscovered, having already started selling mainly discus and spears in 1916. It won Olympic medals, and sports legend Paavo Nurmi, the 'Flying Finn', won his nine-time gold with Karhu spikes, in his case. 'Karhu'  is Finnish for bear, but the logo is not a bear, but the M for 'mestari', Finnish for champion.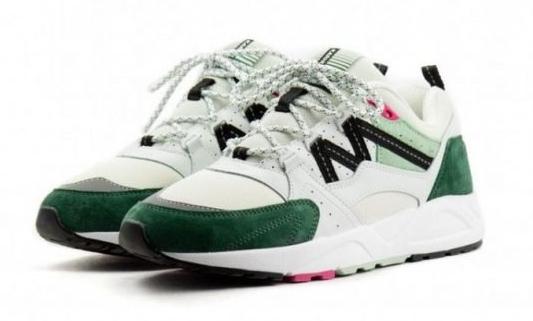 source: Evelien van Veen – de Volkskrant